How Car Sharing Can Help Electric Vehicles go the Extra Mile

This article is courtesy of the fantastic team at Karshare.
Why car sharing is so important
The 'sharing economy' is probably something you've come across when reading about major brands like Airbnb, Uber, WeWork or Deliveroo. It can also be referred to as the peer-to-peer economy, access economy or gig economy. Whatever name you go with, the premise of the sharing economy is simple: it celebrates access over ownership.
Sharing is all about maximising efficient use of resources by facilitating easy access to them, allowing us to do more with less. At Karshare, we know that the 35 million cars parked on our roads and driveways are used, on average, just 4% of the time. What if there was a better way to put these vehicles to use – and reduce emissions at the same time?
Car sharing enables car owners to rent out their vehicles when they are not in use, thus repurposing their assets without letting them go to waste or sit idle.
With the environment at the heart of our mission, Karshare is committed to growing our user base of electric vehicles and connecting with suppliers that allow our customers to get access to affordable zero emission vehicles – and share them! By widening access to these cars through car sharing, we hope to make electric driving even more sustainable. For every 1 car shared, we can take 14 off the road!
We've also written our own blog post on the power of car sharing and car subscription to make EVs more accessible here.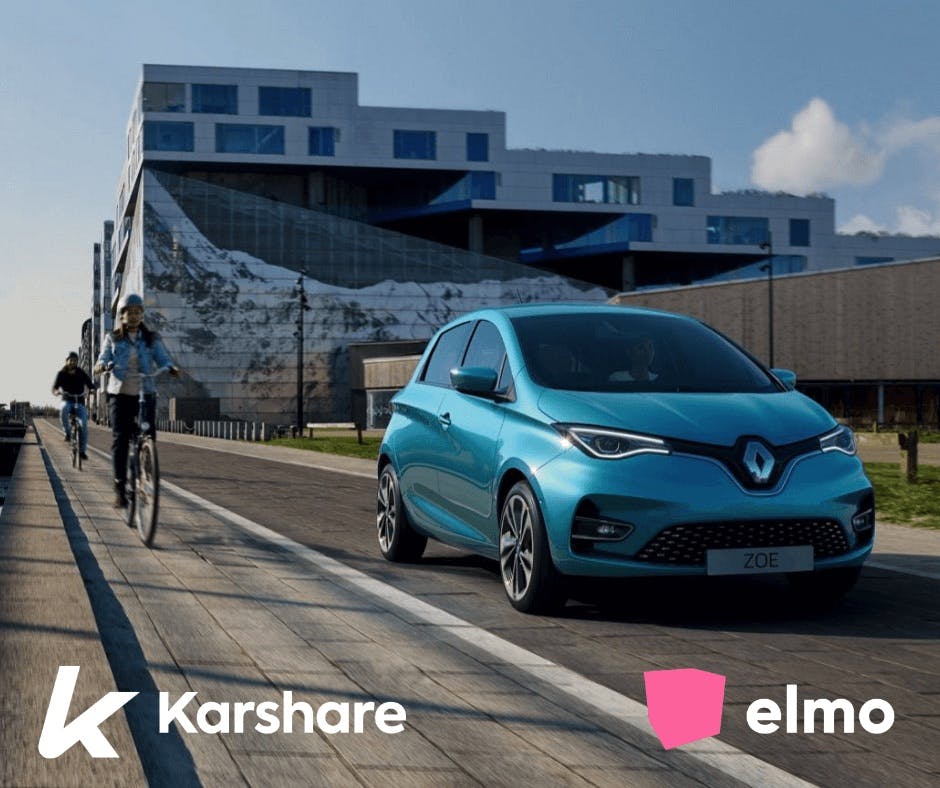 Share your car to earn money off your electric car subscription
This is why we have teamed up with elmo to bring you a match made in heaven. When you subscribe to a new electric car with elmo, you will be able to share it with your community through Karshare. Our car sharers are protected by fully comprehensive insurance and vehicle tracking during each rental booking, for total peace of mind at all times. Through car sharing, your electric car can pay for itself: you can earn up to £550 every single month.
Plus, you can get £50 off your electric car by entering promo code KARSHARE50 at checkout.
About Karshare
Karshare is the UK's first car sharing platform aimed solely at serving communities within their neighbourhoods and at airport locations. We connect renters with owners, giving those with cars the opportunity to earn extra income while those in need of a car can quickly and easily rent from their local community.
Through car sharing, we are creating a more sustainable, shared future, where having a car can be seen as a choice, not a necessity. We don't own vehicles or pay for parking spaces – we are entirely community-led.
Our smart technology and contactless process combined with a mission to empower local communities will help to define our tomorrow and enable a world to do more, with less.
Find out more about Karshare here or drop them a line at help@karshare.com. And keep an eye on what they get up to by following them on Twitter, Instagram, Facebook or LinkedIn.