Life with a Renault ZOE Subscription. Interview with Alex from Manchester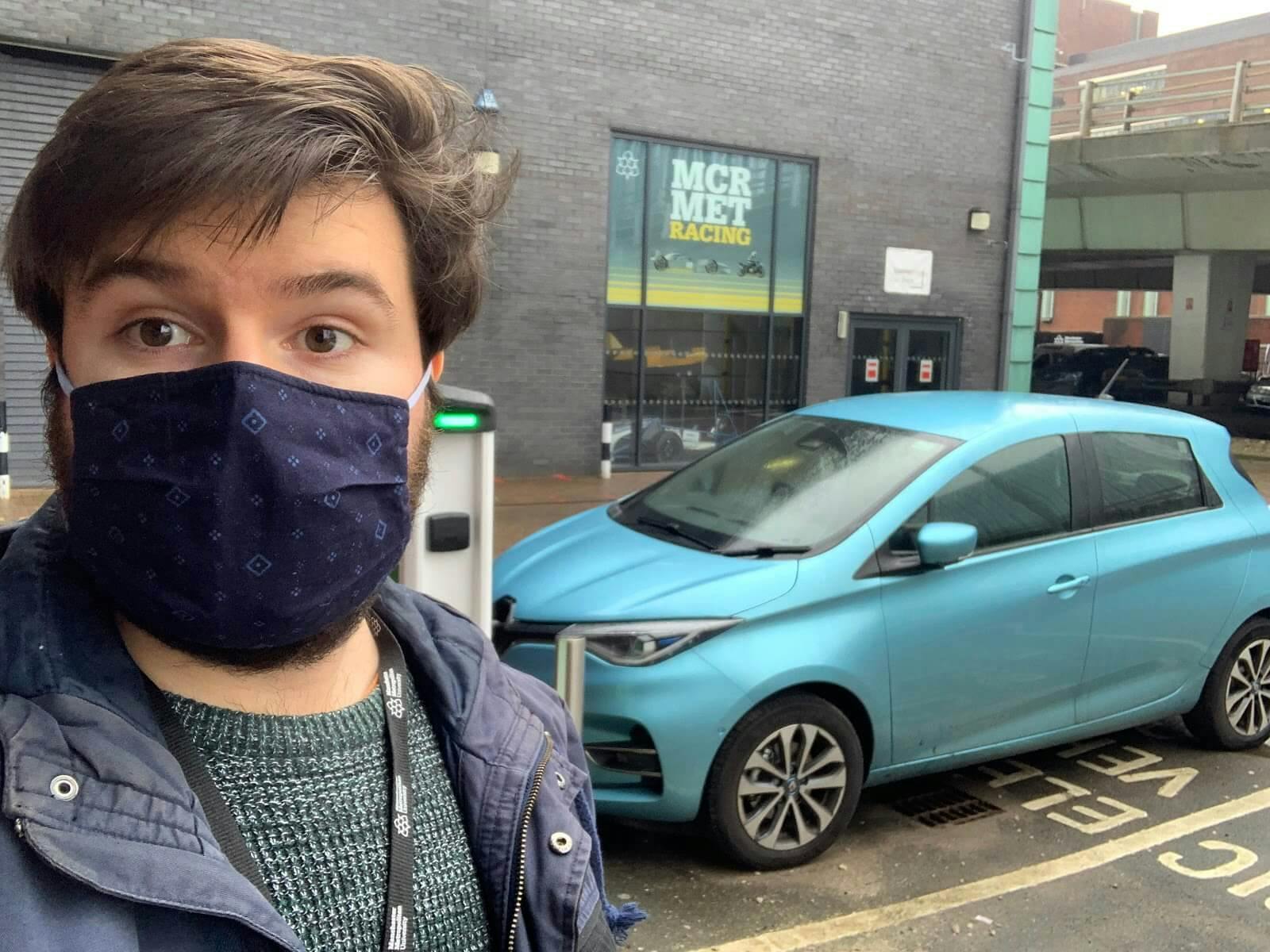 Hi Alex, thanks for taking the time to do this. Can you tell us a bit about yourself?
Of course! I was born in Spain but live in Manchester where I'm a university researcher in electrochemistry (yes, the same science that governs EV batteries!). I'm an EV advocate and strong supporter of many environmentally friendly initiatives.
Why did you decide to go electric?
My first EV experience was an hourly rental car which happened to be electric – a Renault ZOE 22 kWh. I was surprised by the immediate acceleration and quietness of the ride – it all just felt easy and natural. From then I was hooked!
Added to this, I'm increasingly conscious of my own CO2 production (especially given my background in greener energy generation/storage research). While I can't control the mix of the grid, I can make greener purchase decisions and an electric car was an easy one to make for me.
Finally, I live in Manchester and have seen the public charging network grow and expand over the last few years. This helped give me confidence that I would be able to charge without inconvenience, even though I can't have a charger installed at home.
I couldn't go back to a petrol/diesel now. Over the course of my EV experience, I've learned that EVs, on top of being more comfortable and smoother to drive, are also cheaper and easier to run and maintain due to the lack of movable engine/clutch parts, oil, coolant etc.
The simplicity of the drive, tech and performance brought me to EVs, but the environmental benefits and reduced cost of running and maintenance keep me here.
Did you have any concerns about switching to an electric car?
Initially my concerns were the same as everyone else's: price, range, charging time/network, winter performance, depreciation and a limited choice of car models/sizes.
But I haven't really experienced most of those problems. Part of that is through subscribing, but part of it is simply down to what my lifestyle is actually like versus my expectations.
I've been using EVs for my everyday life for a year or so now. I do an average of 16 miles per working day with longer weekend trips. I usually charge the car once every week for comfort at my work place without any issues. Going to work, doing the shopping, visiting parks or many other destinations now offer charging points, so I rarely worry about the battery level, even without a home charger.
And what's surprising is that most people are like me in these respects – the average daily mileage in the UK is 20 miles! With all the affordable EVs doing at least 130+ miles these days and newer ones now regularly offering over 200 miles, most people can manage 4-5 days without a charge (except when they have longer trips).
On the winter performance point, it's true that batteries do not like cold. People should be aware that in wintry conditions they should expect 70% of the range they would get in summer.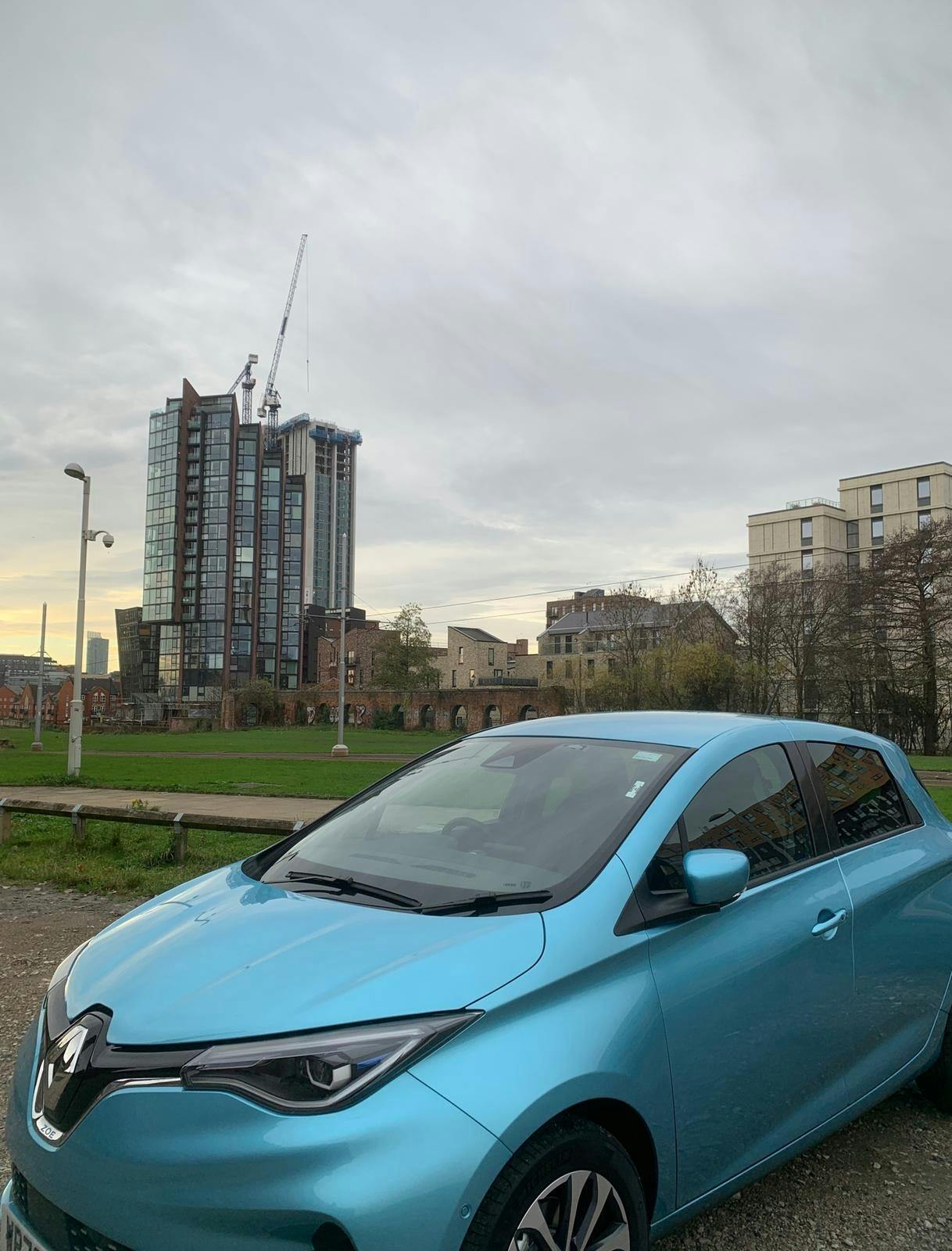 What made you consider an electric car on subscription?
When I started using the car club/hourly rented service too often and the cost started to stack up, I had to look for alternatives. I didn't wanted to pay a hefty deposit on a long term lease or to buy a car outright, so I when I came across subscriptions where I could send it back any time and there was no deposit to pay, it seemed like the best of both – affordability and flexibility.
I thought the fact that the monthly price included insurance, maintenance, MOT, repairs, breakdown cover and charging options was fantastic too and created such an easy customer experience. I didn't know if I would easily be able to keep the car full-time in Manchester city centre without a dedicated parking spot nor charging bay – but this offered me the easiest way to see if I could. And it turns out, I can!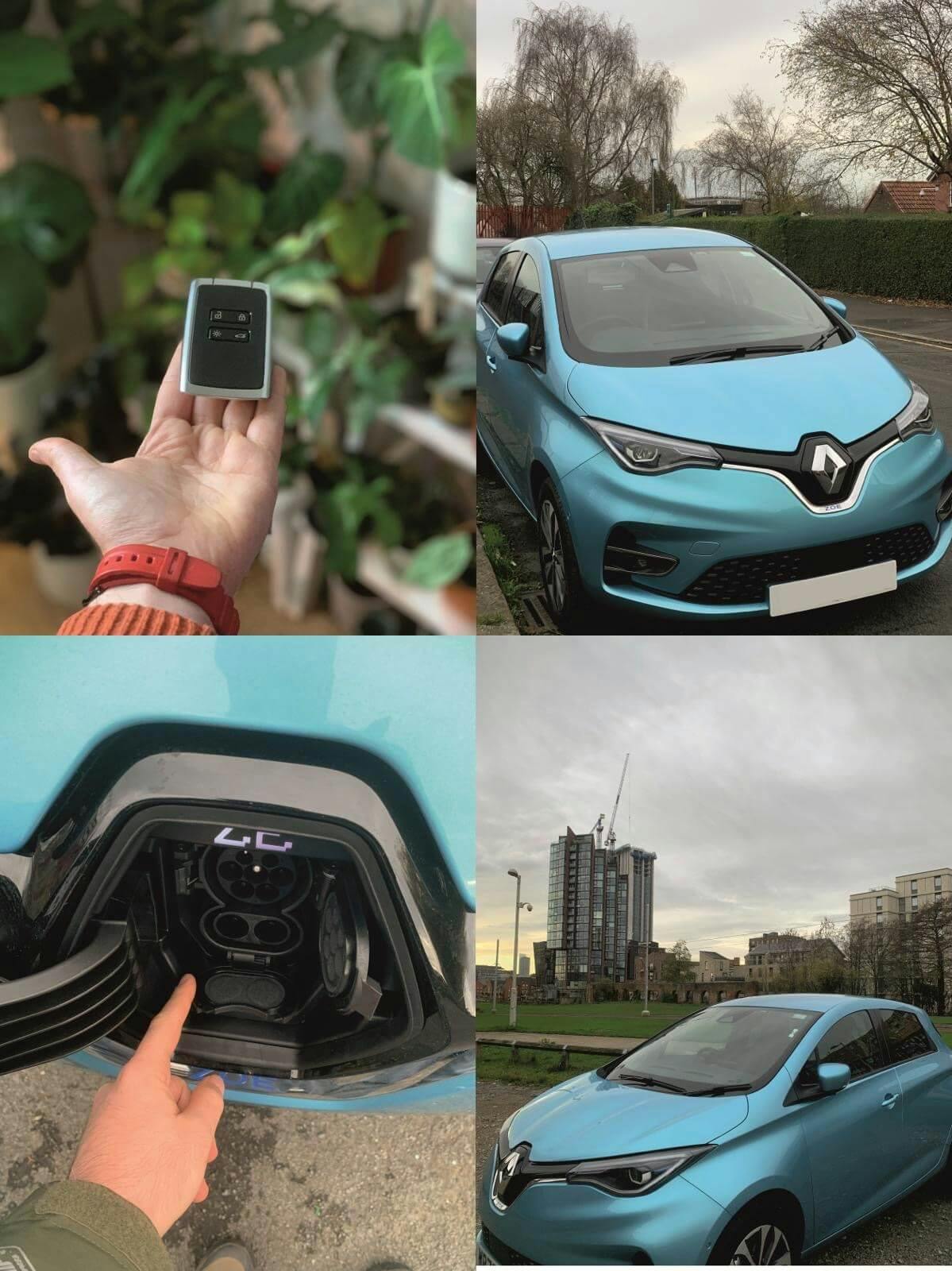 And finally, what did you like about elmo in particular?
I joined elmo looking for a cheaper alternative to my previous subscription car service. You were offering a brand new Renault ZOE ZE50 GT Line with a physical key, free travel to EU, a CO2 offset standard and lots more extras that caught my attention.
Since the first point of contact, your customer service has been knowledgeable, clear and helpful with any issues resolved quickly. I really liked that I got Whatsapp-ed a link to track the delivery in real-time with an ETA and live location of the car. Your online dashboard is a stand out feature too. I enjoy looking at my driving score, trip data, CO2 savings in particular.
You don't have to ask because I already do recommend you to anyone who will listen!
Thanks for talking us through your electric car experience so far, Alex!
If you'd like to live the EV life, why not get started with a low-commitment subscription too?
Use Alex's referral code AlejandroGM50 to get £50 off your booking