Go Green this Black Friday with an electric car subscription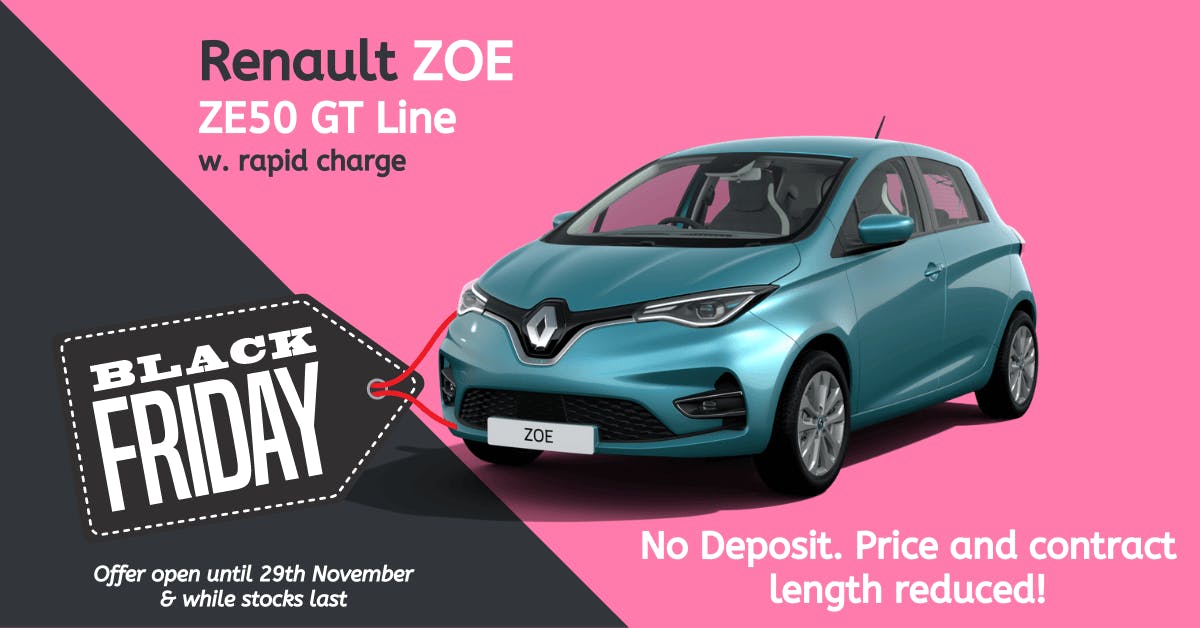 Switch to an electric car this Black Friday!
For a limited time only, all electric cars on elmo will be offered on rolling monthly subscriptions and at the prices we would normally only give to people signing up for a 12-month subscription!
You won't have to pay a deposit either!
And you'll still get the whole all-inclusive subscription package with:
Electric car hire
Comprehensive insurance
Maintenance & Servicing
Breakdown cover
Carbon offset donation
Which electric cars are on offer?
Our Renault ZOE ZE50 GT Line is now only £379pm on a rolling monthly contract.
(This price is normally only available to customers locking into a 12-month contract)
How long is this offer available?
Our 'Green Friday' promotion will end at midnight on Sunday 29th November.
(Limited stock available. Offer only valid while stocks last.)
Just book now to take advantage of the offer!
Got a question?
Email us on hello@elmodrive.com or call us on 020 3488 4500